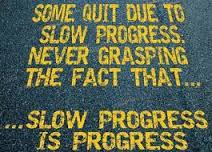 Whether your middle is teeny tiny as in a picture book or quite expansive as in a novel, sometimes middles can bring your writing to a halt. Here's what the Mavens have to say about successfully getting through the middle of your manuscript:
Stephanie Jacob Gordon  As I get older discussing middles is not high on my list. My middle has increased a lot since I first began to write.Oh. Judy says that is not the kind of middle we are supposed to talk about. I am relieved.
The thing about book middles, some of them have also increased a lot. More in novels than picture books. I am finding that there is a lot of nothing going on in these books. Action, adventure, calamities, and changing scenes are becoming description, pontification, and boring. What I think a middle should be is where it all happens.
There is the beginning to get us into the characters, learn the main character's problem(s), and believe there is no way their problem(s) can be solved. In other words, we begin to care about the main character, move into their skin, become them, and live the story.
There is the end where amazingly the problems are solved and we see the main character's growth because of what he/she has gone through to get to the end of their story. Or, the problem cannot be solved and we see the main character's growth by how he/she copes with this sad (but honest) conclusion at the end of their story.
So, what did we leave out? The middle…where we hope the story allows us to be one with the main character, share their adventures, calamities, successes, and failures.
So, as I said in the beginning…the middle is where it all happens! At least it should.
Judith Ross Enderle  Your own middle is where your strength resides. It's the place where your entire body benefits from the organs that process the food we eat and drink so your growth and development can happen. When your middle isn't working, you hurt.
The middle of your story isn't so different. This is where the strength of your story resides. It's the part of that develops the who, what, where, when, and how of your story. That's one of the reasons that middles can sometimes be tough to write, why this is where you get stuck, or where you might go off track. The middle is the where the growth and development of your story happens. If that's not happening, then your story hurts, too.
My advice: if you are stuck in the middle, keep going even if you have to skip some places. If you come to one of those sticky spots, type WORK MORE HERE then go on to the next plot part where you know what happens and how to show it. Once you reach The End, go back and read. You'll know how to: a) develop those sticky middle parts, or b) realize you don't need them.
Hope this helps get you past the muddle in the middle.
Laurie Knowlton  Everyone knows that a story has a beginning, middle, and an end. The beginning is just that. The day things changed for your main character. It is a small part of the actual book that makes the reader care about your main character.
The middle makes up the largest portion of the book. It is where the main character moves forward through their problem, quest, or journey. The main character must use their whit to work through ever more difficult situations on the journey to solving their problem, quest or journey.
So what does that mean? It means PLOT. How does your character rise to the occasion, overcoming one obstacle more difficult than the last, to reach a climax? They must be active. They must be vocal. They must sometimes stumble and fight against their own inner demons. There must be twists and turns, because a straight line is BORING. There must be loss that accompanies gain. There must be laughter and tears to make the reader care enough to keep reading. Every chapter must have its own mini arc that keeps your reader on edge while your main character presses on to solve the ultimate story question.
Cheryl Zach  Oh, that sagging middle! What a quagmire it can be. You can have a fast, exciting beginning, with an action-filled and dramatic ending in mind, but what to do about the middle? If the story line seems to be sagging, it may be time for a new complication to the plot. Time to ratchet up the story tension and make it harder on your protagonist. Maybe he or she is having too easy a time solving his problem. Maybe the problem wasn't big enough for a whole book? Go back and rethink.
Maybe it's time to introduce a new character–must be essential for the plot, but another villain may be hiding in the wings? Maybe someone who will be a friend, an ally. Perhaps he or she was foreshadowed earlier on and you didn't quite see it? I do this to myself a lot, without realizing I was writing it in all along. At any rate, a new element may need to be introduced, and it will get your gears moving again.
Dawne Knobbe  Middles are the hardest part for me in a story. If I get to the middle and get stuck, then it helps to work on the ending—See last pages. (Which means you'll have to watch for next month's blog tips about Last Pages.)