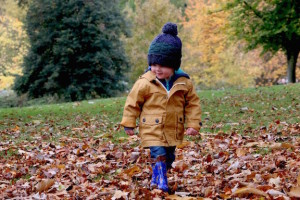 The Mavens are back with more writing tips, this time on birthing characters. What would a story be without characters? Not a story. Characters include not only people, but some story characters are animals, inanimate objects, and fantasy figures like ogres, fairies, wizards and more. So here are our character tips:
Laurie Knowlton:
After you've written the basics, hair, eyes, gender, ethnicity, family, age, INTERESTING characters need to be ACTIVE, VOCAL, FLAWED, and QUIRKY.
Interesting: Your main character needs to do something out of the ordinary to catch the reader's attention. "Out of the Ordinary" = beginning of the story incident.
Active: A perfectly content main character is BORING… Active characters that need, want, desire something are motivated characters.
Vocal: Dialogue shows us, without telling us. Dialogue moves the story forward, by giving us tid-bits of information that develops the story line.
Flawed: Your protagonist is a nobody without strengths that move them forward and flaws that produce friction. Will or won't the MC succeed based on their strengths and weaknesses?
Quirky: What is the one quirky thing about your character that makes them unique? Do they have a pet frog they take everywhere with them? Do they dance when they are waiting in lines? Do interrupt other characters always sending the conversation in a different direction? Do they always smell like what they've eaten? Do they twitch every time they get next to the opposite sex?
Add interesting, active, vocal, flawed, quirky traits to your character study and your character will be one that your readers want to get to know!
Cheryl Zach:
Since for me, characters and story ideas come hand in hand, that's usually the same as asking, 'Where do you get your ideas?,' the answer is pretty much everywhere. Some of my YA books, such a RUNAWAY, came straight from news stories–of course, I changed the ideas right away, but that's where they started, and then I had to wonder, who was this teen girl, this teen boy, who was caught up in this situation? A couple of books came from episodes that happened at the high school where I taught before I stopped to write full time–again, the real life was altered drastically, but that was the germ of the idea. Sometimes it was something that happened to my children. (My daughter, after I began publishing, would preface her conversations with: Now, you can't put this in a book!)
Most often, it was something that happened to me, when I was a kid, again often changed, a little or a lot. Right now I'm working on a story about a military family–very pertinent to today's news. I was a military brat, and I know a lot about that life style. I have to update it, of course. You always do, unless you want to make the book a historical. <grin>  Anything a decade ago or more is historical for kids. And of course everything about a historical setting–clothing, houses, furniture, food, lighting, transportation, all details big and small, must also be accurate and be included without being obvious about it. Remember that your characters would take it all for granted.
Sometimes characters come out of thin air, and you're not sure where they come from. Benny, of the BENNY AND THE NO GOOD TEACHER and other Benny books, floated into my head when I was sitting at a writing conference. I know he owes a lot to my son and my brother, actually, but mostly, he is himself. Developing characters, now that's a whole other topic.
Stephanie Jacob Gordon:
For me, giving birth to my characters has been only slightly easier than it was giving birth to my children. But in one way both had two somethings in common. No, one was not the spinal that took away the pain. Believe me, there will be pain. The two things both share in this –no matter how hard you push–characters and babies don't emerge until they are ready, and no matter how tired you get, they won't leave you alone until you deal with them. Oh, and here's a third thing they have in common: years from now you will look at your children and your characters and you'll be glad you birthed them.
Dawne Knobbe:
Characters are complex. After you have sketched out your character, take him or her out into the real world and decide how he would react in different situations you find yourself in.
Judith Ross Enderle:
Characters often sneak up on you and once on scene demand their story be told. Listen carefully to what they have to say. If you ignore them, you will be pestered. Once you acknowledge their presence, then get to know them. Ask questions about everything: life situation, best and worst traits, current big and little problems, friends and family, details like favorite foods, colors, favorite sayings, hobbies, all the bits that make the character as unique as you are. Don't limit this information-gathering to your protagonist, but also birth the story antagonist and even the minor characters so you know how they will act and react in the scenes that move the story plot forward. Is all this work worth it? Ask any author who's received a letter from a reader wondering if you personally know the main character. Absolutely! Because then you'll know you've done your job birthing real characters.