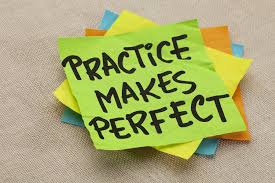 So, you finished a manuscript and you have taken the manuscript to a critique group.
Your "Happily-Ever-After-Hopes were:
1. That everyone would love your manuscript.
2. That it was ready to send out to a publisher.
But, even though the critique group saw great merit in the story, they also saw flaws. Bummer!
Three examples of flaws could be:
1.Your story is flat. (That usually means-your plot is lacking. A plot is a series of events where the main character goes about trying to solve the story question. This usually happens with the main character trying to solve the problem with a series attempts without success.
2. You're telling the story, you're not showing the story. (Telling vs. showing. Telling is just that, you are a narrator telling a story. Showing means you let your characters show their thoughts and feeling through dialogue and actions.)
3. All your characters are the same. (Each character should have a purpose in moving the story forward. Each character should have their own quirks and ways of expressing themselves.)
So now that you have input, what do you do?
Sit on it. Let the new information roll around in your head.
Decide what input is valuable to your story. What rings true? If someone said something that you don't think rings true for your story and your character, then put it aside. But if you hear the same type of comment more than once, I suggest you act on it
Go to mentor text. Read, read, read! This helps you to see how other authors moved through a story and accomplished a credible, satisfying story.
Re-acquaint yourself with the right way to:
A. Build a Plot B. Show Don't Tell C. Write Believable Characters
Go back to your: A. Reference books B. Your favorite author's How-To web pages,
C. Read/Listen to the How-To Web pages and You-Tube professionals.
THEN begin rewriting. Write, and then sleep on it. The next day, re-read and then ask yourself: A. Did I accomplish what I set out to fix? B. Is it strong enough? C. How could the wording be more sensorial?
Rewrite. Sleep on it. Then ask yourself the same questions. Repeat until you are satisfied with your story. Then take it back to your critique group. Keep working until you get the story that you will be proud to have out there!
You can do it! Good writing happens when rewriting.