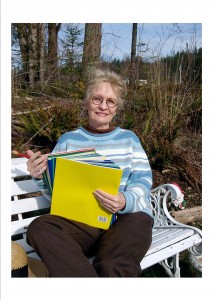 by Judith Enderle
Birthing characters can be challenging.Iin a book, each one must have a reason to be there and each character—whether protagonist or antagonist—must be unique. So how do you do that?
(Right at this point I'm tempted to say: "If you find out, let me know.) But I know how. It's the doing that is the challenge.
Here are a few details that help me get to know my characters (please expand these lists as you birth your book characters):
Traits: like temperament, intelligence and knowledge, determination
Appearance: height, weight, coloring, health
Family: number of siblings, is your character oldest, youngest, or in the middle? Living situation. Parents and relatives. Economic status.
Personal: secrets, brags, embarrassing moments
Friends: longest, newest, best, many or few?
What matters most to your character? What is your character worried about?
Sometimes interviewing the characters helps you find the details you need.
You'll need the most information about the protagonist and the antagonist, but get to know the secondary players so their actions and reactions make sense as the story unfolds.
Last, but not least: don't forget the little things: good and bad habits, tics, favorite words and phrases, great smiles, evil eyes, favorite piece of clothing, nicknames . . . This can be the longest list of all.
Guaranteed, your writing will be easier if you know your characters so well you'd recognize them if they moved next door.
Happy Spring!