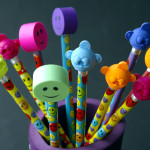 I belong to an online poetry group, we call ourselves The Cottage Poets (you know who you are). As usual we had taken this last summer off…until the end of October. It was a long hot summer! Each month, one of us takes a turn coming up with our prompt, and then everyone writes about the same prompt. I mention this because the last prompt was perfect since we didn't begin our after summer return to The Cottage until nearly November. That prompt was…WHY I HAVEN'T WRITTEN. I do not make this stuff up.
My poem was terse and a little funny and a lot true. But it didn't make me want to write. Thus, my October blog in November. I am writing this now because I am feeling overwhelming guilt. Not for not writing. I have really great excuses for that, and some are true. I have seen more doctors in 2015 that I ever saw from 1940 till December 2014. While the good news is that I have absolutely nothing fatal (except aging), I am not, nor will I be, getting any younger. My guilt is knowing that someone else has to pick up my slack. My fellow bloggers and I are aware of who that will be. Judy, of course. So here I am…writing.
I guess what I am trying to say here that whatever you are feeling, gung-ho or gummed-up, you are never alone. When you are writing, you have other writers who are there for you in so many places. Critique groups are a good place to start. You will become friends, fellow suffers, writing confidants, and shoulders to cry on. You will share insights, information, accomplishments, and successes. There are workshops, classes, conferences, retreats, and more. And when you are not writing, who understands why not? Those same fellow writers, your writer friends, your buddy non-writers in a slump with terminal writer's block. Writers like me.
So, do we give up? No, of course not. We write blogs about why we don't write. We write poems to say why we may never write again. We write emails begging for a kind word from a dear writer we know and love and who loves us enough to forgive us for not writing. And then they email back all the reasons they can't write. What do we do when we have nothing, absolutely nothing to write about? We write about it.
Happy Writing!