BY The Mavens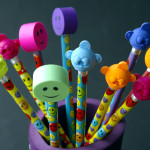 This summer has been one in which "life" takes over from the usual routine of writing. Some of the events have been tough: Laurie's dad passed away; Judy's dad passed away. Others involved relocation: Cheryl moved. Steph's house is for sale. And then there are family stages: Dawne has been hither and yon organizing kids. So rather than the usual individual maven post, this month we offer an olio (it's a great crossword puzzle word) of thoughts, favorite quotes, and writing advice.
From Stephanie: You have got to love the book you are writing. If the plot doesn't drive you and make you want to know what happens next, your reader can, and possibly will, put your book down and walk away. If you don't love your characters, the good–the bad–the ugly, your reader won't care what happens to them, either. If you are writing because you think it's what will sell, what young readers need to know, or perhaps someone just made big bucks by writing the same kind of story, forget it!  Stories that come from inside you, that only you can write, are the stories that will get inside your reader and change them forever.
Cheryl shares some of her favorite advice:  "Never, never, never give up." (Winston Churchill)  And paraphrasing beloved author Sid Fleischman: "A good villain is your story's best friend." i.e. You'll have to have a strong hero to defeat a strong villain. Plus, it makes the story more interesting!
Judy says, Never assume that because a book is classified as an easy-reader that it was easy to write. There is nothing easy about them when it comes to finding the right blend of character, plot, theme, pacing, vocabulary, sentence length, page turns, and all the many details that go into these all-important first readers. (Guess what I'm working on right now?)
We hope your summer has been a bit more cheerful, a lot less hectic, and very productive writing-wise. See you next month!
The Kids Book Mavens