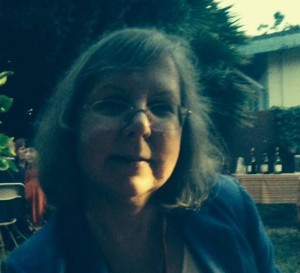 CHERYL ZACH, AUTHOR OF SOUTHERN ANGELS
1. How much research did you do and how deep did you have to dig to make the Southern Angels series feel authentic? What was your best source of information? What was the hardest information to find?
I did a great deal of research for the 4 book YA Civil War series, Southern Angels. All in all, I spent three years researching and writing the four books. I did as much primary research as possible. That means info from sources who lived during the time period of the books and who wrote letters, newspaper stories, private journals or diaries, and they give the best look at the time period. The only downside is that you have to take into account that everyone will have his/her own bias. Three people who knew Lincoln would have three different opinions of his characters, for example. I did also use secondary sources, i.e., history books about the Civil War where the authors have done their own research and gathered it together into a book such as The Civil War in Virginia, and so on. These authors will use footnotes to show their sources, which helps me judge the value and accuracy of their material. Although my books are fiction and more concerned with romance and relationships, and what happened on the homefront–where women and girls had a challenging time during a war happening all around them–I still wanted the background to be accurate.
2. What made you decide to reissue the series yourself and did you find the self-publishing path difficult?
I decided to reissue these books because I think they are among the best of my young adult novels, and because I put so much effort and time into them and I hated that they were out of print and unavailable. In particular, the fourth book was never printed by the New York publisher who originally put out the books–loooong story there, basically that I lost my editor who moved to another publishing house and thus lost any support–and I had many unhappy readers who never found the final book in the series. I wrote an earlier column on doing it yourself–I had some problems early on, but it wasn't too hard overall.
3. Why did you choose to write the books as a series rather than as one long novel?
I wrote four medium length books because I showcased four girls, to give as many views of the conflict as possible. Elizabeth is from a wealthy Virginia plantation but has a domineering, cold-hearted father. She originally supports the South, but falls in love with a Yankee soldier and changes her views on the war and on slavery. Victorine is a Creole beauty from New Orleans who is a die hard Confederate, though she also becomes more enlightened about the evils of slavery. When New Orleans falls to Yankee rule under General 'Beast' Butler, she is almost thrown into prison. She will reject the man her father has chosen for her to marry in order to make her own choice. Hannah is enslaved, grows up alongside Elizabeth on the Stafford plantation. She aides other slaves to escape on the Underground Railroad. Though she has sworn never to marry while she is still a slave and her children could be torn away from her, she falls in love with a free man of color (some did exist in the larger Southern towns) and eventually makes the dangerous race toward freedom herself. And last, Rosamund, the Tennessee girl, lives under Yankee rule after Grant has taken the Tennessee valley. She has one brother in the Northern army and one brother who supports the South. Although her family has never owned slaves and she supports the Union cause, she finds it hard to live under a conquering army, especially when despite herself, she falls in love with a dashing vagabond Confederate soldier. The four books cover the conflict from the first cannon fire upon Fort Sumter (three of the girls are attending a boarding school in Charleston, SC.) to the end, when weary soldiers finally make the journey home. And all along, the girls grow and mature and learn that they can make a difference, each in her own way. And love may survive, despite the peril and uncertainty of war.
4. What do you want readers to discover and take away from reading about the civil war? What makes this period of history fascinating to you?
The biggest theme of the books is that what an individual does, the actions a girl/woman takes, does matter, and that you can make a difference.
The Civil War itself, parts of the country fighting against other parts, was an exercise in tragedy and futility, something we might remember.
5. Does this series fit into the school curriculum and at what grade level? Will you be doing a study guide when the series is complete or will there be a separate one for each novel?
I am putting a study guide on my website, http://www.cherylzach.com,/ which would be helpful to teachers, home schoolers, and reading groups. Schools study the Civil War, depending on the state, often in 4th or 5th grade, again in middle school, and in the junior year of high school. These books are rated 6.5 in reading level, but good students usually read above their grade level, and as a former high school teacher myself, before I stopped to write full time, I know the difference in reading levels between middle school and high school is actually pretty small. As for the interest level–well, I've had letters and emails from readers from pre-teen to adult!
6. How long will readers have to wait for the next three books?
All four books are now available, in ebook and trade paperback, from amazon.com, barnesandnoble.com, and other retailers. Hearts Divided is Elizabeth's story, taking her from Charleston to Virgina and back to Charleston. Winds of Change sees Victorine home to New Orleans and then farther afield. A Dream of Freedom gives us Hannah's tale and finishes Elizabeth's love story, and Last Rebellion takes us to Tennessee and Rosamund, last of the girls to find her true love, and gives us final glimpses of all four girls
7. What one bit of advice would you offer writers who want to write historical fiction?
Finally, my advice for a would-be historical writer: history is a wonderful tool for the imagination. With so much going on, you never want for ideas. You need to do your research in order to make the background and settings accurate, but beware of allowing the research to slow down or stop your story–keep the pace fast and stay focused on your main characters–even if George Washington did sleep here!