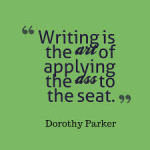 I have no New Years resolutions, but that's because I was not very successful in fulfilling last years. The problem, I find, with writing is that it is so easy to get distracted. I can find a zillion other things to drop my writing down my daily list of "to do's," until it slides right off the end of the page. So this year, I plan to go back to the basics—
1) Butt in chair equals writing.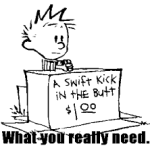 2) Create first, edit later.
3) If there's no flow, just write any way,(Butt in chair still
equals writing, even if it's Gobble-de-gook.)
 4) I hereby promise to finish one manuscript before I begin another. (just have to choose which unfinished one I should start with.)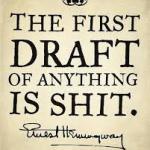 5) I have decided that "slow but steady (writing) wins the race, not creative spurts here and there, that I think are pure genius until I look back later with an editor's eye. (As I am working on a Sea Turtle book, I think that is quite apropos. )
I love motivating sayings. If you have a favorite, please post it. We all need help to get over the bumps and through the potholes in our New Year writing journey!
I wish everyone a brand new start, and great success. Reach for your goals. You can do it in 2015!